Old Navy Kids Sale Campaign

Objective:
Highlight the biggest kids & baby sales of the year focusing on the great value and price points. Feature new product in a range of styles across categories and divisions.
Solution:
This campaign needed to convey value and abundance in a clean and compelling way. Throughout web and digital channels the solve was to keep the photography, graphic elements, and layout simple to let the product/prices speak for themselves. 
My Role:
Concept, design, and lead digital content across website, email, and digital ads. Partner with brand designers on look/feel of the campaign for the digital space. Execute landing pages, emails, and campaign elements.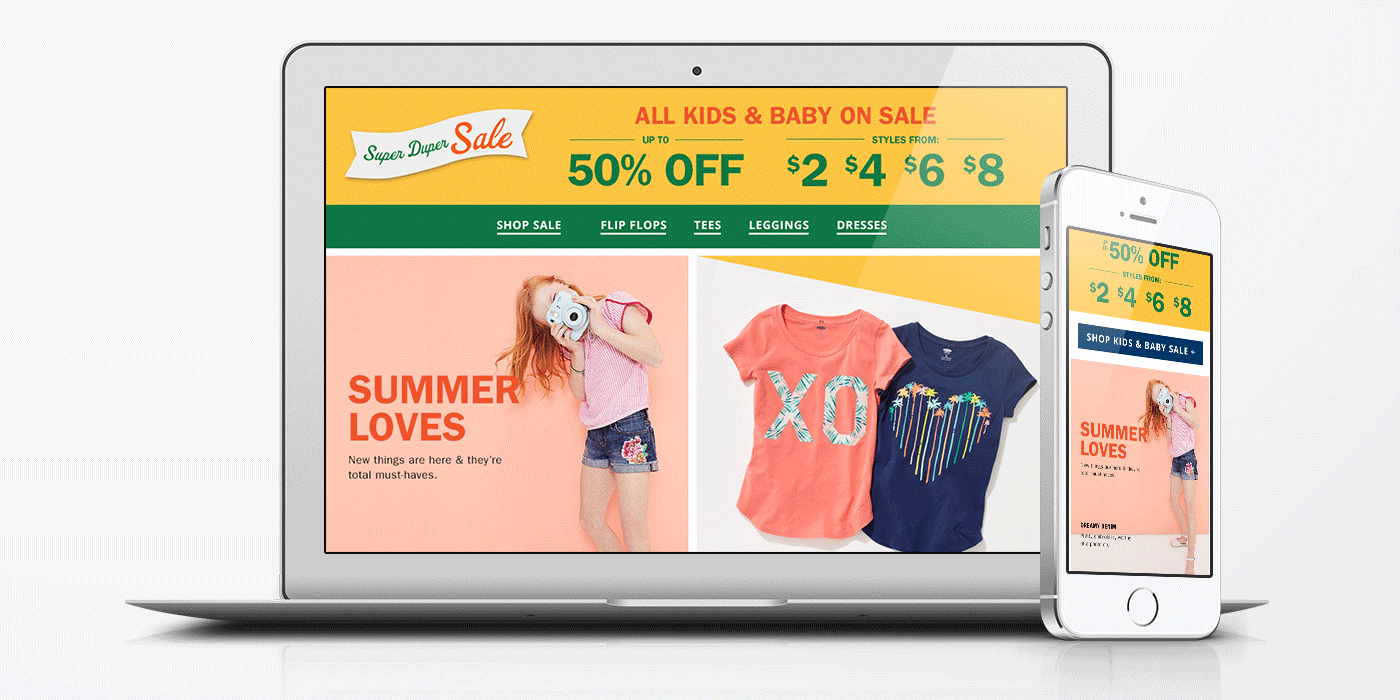 Objective: 
Focus on campaign and the great value offer. Drive to product categories by featuring a range of styles across all breakpoints. 
Solution:
In order to keep these landing pages compelling while sticking to strategy, a combination of on-figure photography and laydowns was used. While showing range in a select few of categories this kept the pages from being too overwhelming to the customer.
My Role:
Concept and execute landing pages.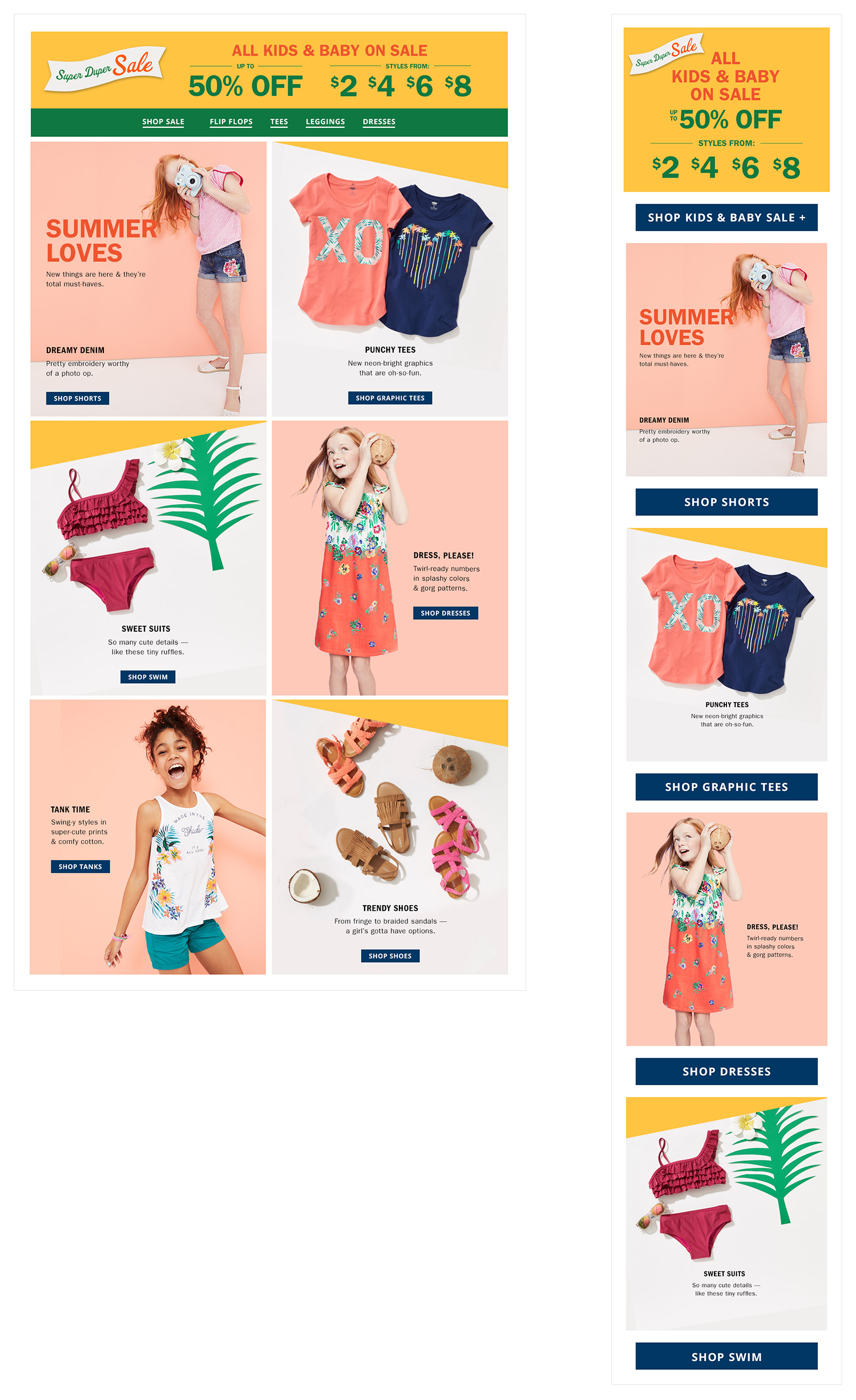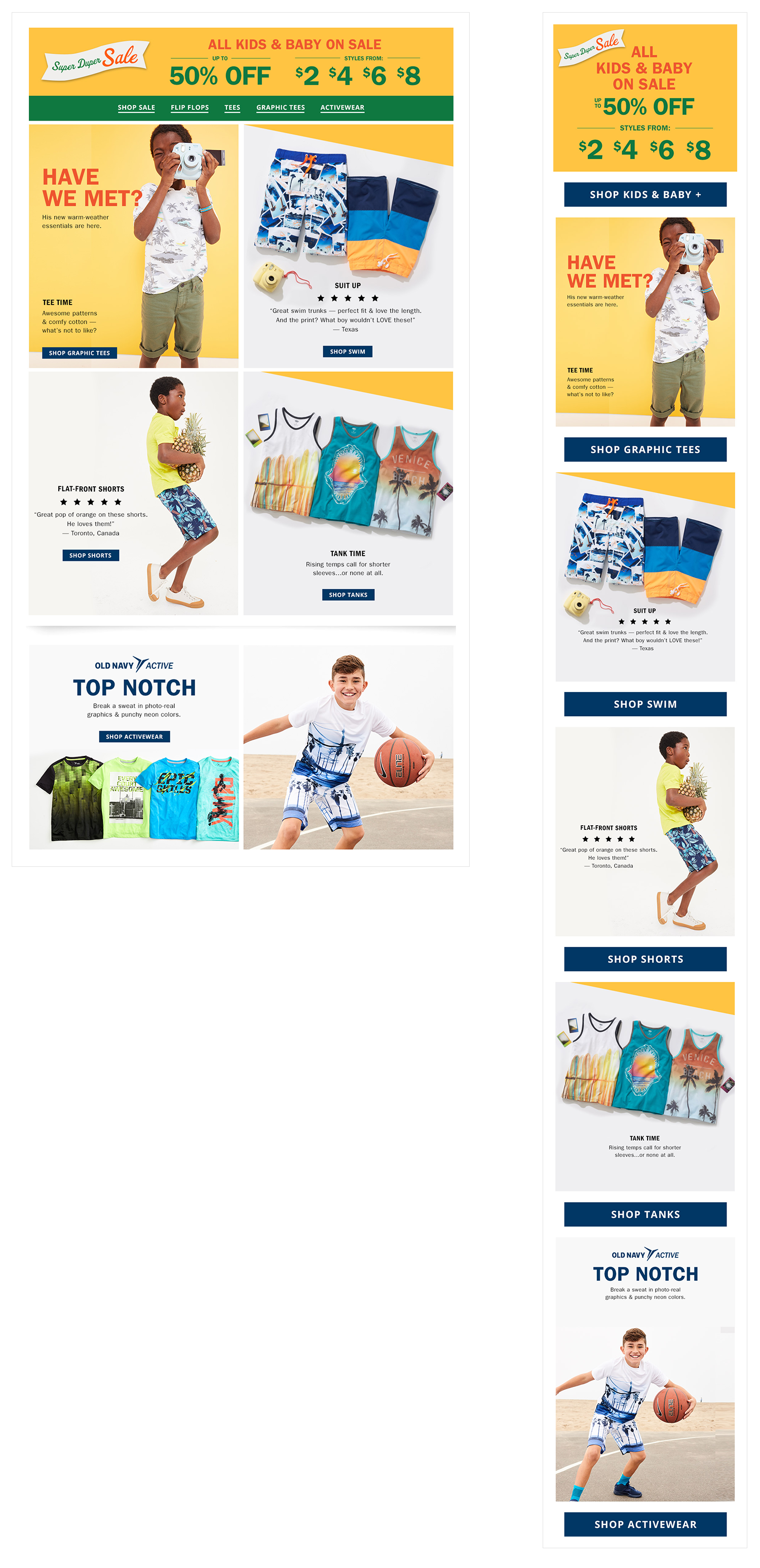 Kids and Baby Sale Marketing Emails


Objective:
 Find a solve for highlighting the campaign and driving to landing pages, category pages, and the shop by size page, while keeping emails clutter free.
Solution:
 The standard template is normally a "catch all" with all the linking mentioned above, while also speaking to the campaign and showing range in product. However, in order to keep these emails from getting overwhelming, the solve was to segment emails based on division and linking strategy. With this, each email was concepted with a focus on a specific linking strategy for a specific division.
My Role:
Concept and execute emails.